Powerbase upgrade
Add use of Powerbase for just £10 per day
Available to elite athletes only between 10-12pm and 2-4pm, Monday to Friday
Please note, this upgrade applies only to elite athletes where sports support is provided as part of your team. Should you require additional support, please contact us.
Contact us to book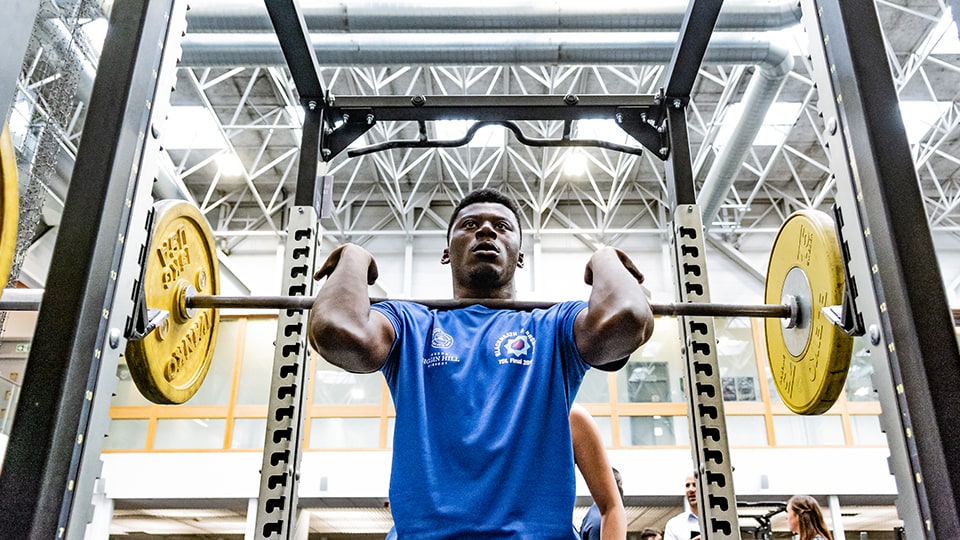 Powerbase Gym
Powerbase is one of the country's largest strength and conditioning gyms.
With state of the art Technogym equipment Powerbase is designed to maximise athlete potential. With a number of free weights and weightlifting platforms and equipment, the facility is frequently a hive of activity.
There is a dedicated cardio mezzanine floor which houses a number of exercise bikes and watt bikes, treadmills, rowing machines and cross trainers as well as hand bikes and crossover elliptical trainers.
Powerbase provides an environment where training, recovery and rehabilitation can all be accessed under one roof. Staffed by well qualified and specialist conditioning coaches instructing users in safe and effective techniques for achieving their training goals.

More information: