Gyms
Powerbase is one of the country's largest strength and conditioning gyms and provides an environment where training, recovery and rehabilitation can all be accessed under one roof.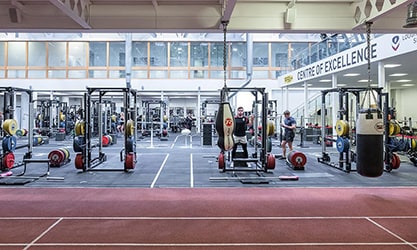 Everyday Olympians, Paralympians and Loughborough University's elite squads from a multitude of sports train in the facility.
With state of the art Technogym equipment, Powerbase is designed to maximise athlete potential. With a number of free weights and weightlifting platforms and equipment, the facility is frequently a hive of activity.
There is a dedicated cardio mezzanine floor which houses a number of exercise bikes and watt bikes, treadmills, rowing machines and cross trainers as well as hand bikes and crossover elliptical trainers.
Holywell Fitness Centre provides excellent health and fitness facilities to guests in a vibrant and inspirational environment.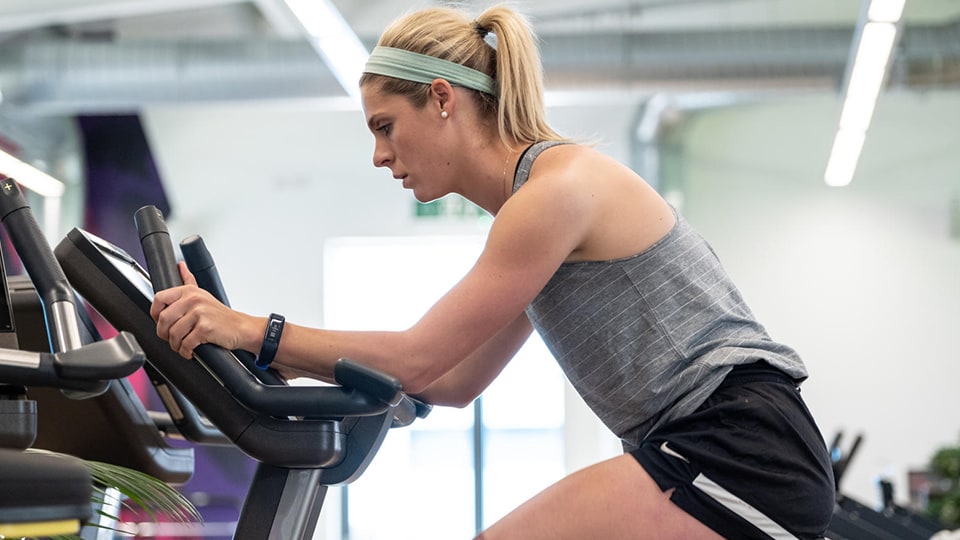 All the equipment in the fitness suite is the latest Technogym Artis range, including over 75 cardio machines, and over 70 resistance machines. The mix of equipment offers users a wide range of choice to suit the beginner who is new to exercise through to a seasoned athlete.
It also offers a range of fitness classes focused on relaxation, cardio and all-round strength and fitness.